Choose a franchise in Cyprus designed to grow
50 000 customers found for our franchisees every month? £40 million combined revenue? Find out more about our franchises in Cyprus and the support you get.
Inquire now
Find the franchise in Cyprus that's right for you
Start your own home services franchise business powered by a central team of five hundred professionals and award-winning marketing that ensures you have the clients you need to create a thriving business.
Choose from over 100+ franchise opportunities in Cyprus, ranging from domestic cleaning to home improvement and many more. Exploit local demand or your own skills and experience. And build your own business with processes already proven by 530+ other franchisees on three continents.
Our franchise opportunities in Cyprus are perfect for different skill sets
Start your own business and be your own boss in an industry and part of the world that is experiencing some major growth. The Cyprus cleaning industry has grown by a massive 9.2% every year for the past five years.
This stunningly beautiful Mediterranean island might have a comparatively smaller population than most European nations. But it also offers a cleaning market worth €71.7 million with individual companies that have negligible market shares. That means there are no major competitors for your new home services business to come up against.
The best franchise business for this market may depend on your own skills, experience, and qualifications. For instance, if you're a qualified electrician or plumber, it may make sense to offer those services with all the support of Fantastic Services' international operation behind you. Alternatively, the best franchises might be governed by in-depth research into the specific parts of Cyprus you want to cover.
Some of our most popular home services franchises on the three continents you can currently find Fantastic Services franchisees include:

Domestic cleaning
Offer one-off and regular cleaning services that local people can book in seconds through our GoFantastic app. This type of cleaning business franchise is our most popular because it's something with high demand all over the world.
Request more info
Commercial cleaning
For any franchise for sale in Europe, it's important to consider who your clients will be. For commercial cleaning, Cyprus has a huge variety of needy companies who require services of a reliable, high-quality standard. That's exactly what you will be offering.
Request more info

Handyman services
Home repair and maintenance services are just the kind of thing people like to book quickly and easily through apps and also need to trust the quality they're going to get. Leverage your skills and experience or local demand by offering this kind of service.
Request more info

Oven cleaning
Specialise in areas of cleaning where we've developed industry-leading processes that make your work easier and the results your customers receive higher.
Request more info

Gardening
Make use of your green expertise and exploit a gap in the market for gardening services in Cyprus while benefiting from a £20 million+ investment in technology that drives the success of your new business.
Request more info
Buy a franchise that lets you achieve your dreams
Where do you see yourself and your new business in five years? In ten? Or in twenty? Make your decision from a range of low-cost franchise business types and know that you can choose a level of investment, responsibility, and profit potential that will help you reach your goal.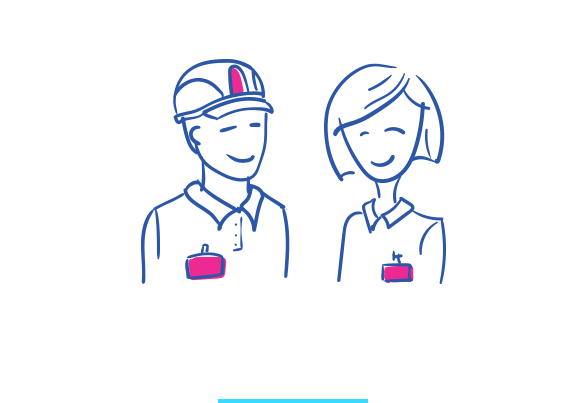 Working Franchise
Select a Working Franchise if you want to focus on actually delivering your services every day. You are your own boss of your preferred type of home services business. But you have everyday support in the form of customer service handled on your behalf and clients found for you via our marketing efforts.
Area Development and Master Franchise
Or perhaps you want even more responsibility and potential for profit? All Fantastic Services franchises are designed to grow. But as the leader of an Area Development or Master Franchise, you can grow a whole lot more as you'll be responsible for growing the Fantastic Services brand throughout your chosen region. Or as a master franchisee, the entirety of Cyprus.
Which sounds like the kind of business for you? Let's talk about whether we're the right fit for each other.
How to become a franchise owner
Discover more about becoming a franchise owner today. Tell us about yourself, your skills, experience, qualifications, and the dedication to building your own business you bring with you.
In exchange, we're more than happy to discuss any part of the way our franchise system works. Want to know more about the kind of support you'd get on a daily basis? Interested in how other franchisees experience their day-to-day working lives? Want to know about the kind of marketing we do on your behalf and why we've won awards for it?
Reach out and let us know. You can arrange a commitment-free meeting with one of our friendly and fully informed advisors by entering your details into our contact form or giving us a quick call today.
Contact us today to set up an obligation-free chat. It's a stress-free and easy first step towards figuring out if we're going to be right for each other.