Start growing your franchise in Luxembourg to achieve your dreams
Supported by a 500-strong team? Award-winning marketing handled for you? Proven processes? Discover more about Fantastic Services franchises in Luxembourg.
Inquire now
Looking for a franchise for sale in Luxembourg that's perfectly suited to the needs of this specific market?
Fantastic Services offers a whole range of franchise opportunities in Liechtenstein.
Deliver your choice of 100+ different home services with Fantastic Services and know that you are offering the quality and on-demand service booking that Luxembourg residents demand.
Enjoy having access to the central expertise needed to carry out all the processes that smaller businesses often find difficult to handle. From online marketing to customer support. As you start to grow your franchise to meet your goals.
Which service franchise is right for you?
Make your choice from over 100 different types of home services to deliver in an economy that has seen extensive growth in this sector for the past 15 years. Fantastic Services' proven processes have already helped the 530+ entrepreneurs in our world-spanning network develop businesses that are designed to grow.
And that's exactly what the market in Luxembourg is crying out for. Valued at €514.3 million in 2021, Luxembourg's cleaning industry has been growing by 8.4% on average over a prolonged period of time. Today, an expanding number of smaller operators ensures there is a great deal of competition. But it also means an internationally-backed brand is going to stand out ahead of the crowd.
The best franchises to own in the local market will offer Luxembourg residents something a little different. As a Fantastic Services franchisee, you'll be offering home services that can be booked on-demand via а booking app and that are delivered to a standard that's guaranteed to be high.
This paired flexibility and proven quality ensure that Fantastic Services is the winning choice for over 50 000 customers every month, who come to the entrepreneurs who make up our network for:

Domestic cleaning services
provide the easy-to-book, high-quality services that make this our most popular cleaning franchise for sale. Offer regular and one-off cleaning for all kinds of properties and gain ongoing clients through reliably high quality.
Request more info

Specialist cleaning services
combine your own skills and experience with gaps in the market in specific regions of Luxembourg. The best franchises in any given region will depend on where these your skills and local demand meet.
Request more info
Plumbing services
take advantage of the fact that Luxembourg's high percentage of residents with high-paying jobs and retirees ensures there is always a demand for skilled, certified trade professionals.
Request more info

Gardening services
deliver garden maintenance and landscaping services in a country where most people own their own homes, and most of these are detached or semi-detached properties, many with green spaces.
Request more info
Removals services
service that high percentage of homeowners and a statistically wealthy population with convenient removal services that benefit from Fantastic Services' £20 million+ investment in technology to make booking fast and easy for your clients.
Request more info
Buy a franchise suited to your goals
Make your choice from the three levels of the franchise that we offer. They're designed to ensure you can always match your dreams for your business with the investment you want to make.
Perhaps you want to focus on delivering your services to your clients every day, secure in the knowledge that you have a team of 500 people handling many of the processes that hold back other service businesses? Customer service, online marketing (which we've won awards for), and much more besides.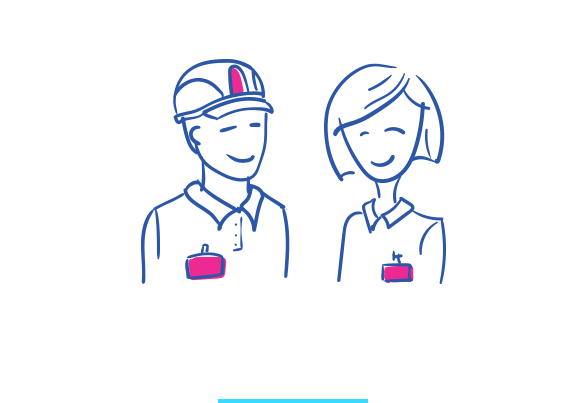 Working Franchise
That's where our Working Franchises come in. They're our most popular franchise business for sale. Yet they're not the only choice.
Area Development & Master Franchise
Maybe you want the even greater challenge of bringing the Fantastic Services brand to a much wider region on top of delivering your own services? If so, choose one of our Area Development Franchises or the Master Franchise for Luxembourg. Here, you have the responsibility that comes with promoting the entire brand. But this brings with it a huge potential for profit and even more potential for growth.
So, which sounds more like you?
Learn everything you need about how to open a franchise
Ask us anything you need to know about how franchising works – or how it works with us. More than 530 entrepreneurs around the world have already chosen to become their own boss under the Fantastic Services brand. Before each of them started, we had long talks about how we would work together to help them achieve their goals for their new business.
Reach out to us today. Tell us about your drive and determination and the skills and experience you're bringing with you. In return, we'll be glad to discuss the support you receive, our network, the different levels of franchise investments we offer, and any other aspects of the franchisor-franchisee relationship you want to know about.
Set up a convenient chat with one of our friendly advisors today by giving us a quick call or entering your details into our handy form. Let's talk through what being a franchisee could mean for the future of your business.
Contact us today to set up an obligation-free chat. It's a stress-free and easy first step towards figuring out if we're going to be right for each other.